What is sustainable marketing?
I believe that marketing should show long-term results, rather than being a flash-in-the-pan. By using a transparent approach, quality marketing methods, and taking you through the process with me, I hope to deliver results that can be sustainable long-term. 
Secondly, I love working with environmentally-conscious brands who are working to make the world a better place. I firmly believe that enterprise and environment can work hand-in-hand, and I'm passionate about helping sustainably-minded brands to thrive. 
Lastly, I like to run my own business as sustainably as possible. As well as planting one tree for each hour worked, I choose digital over physical wherever I can, and if we can meet via video call to save the miles then I'm all for it.
Trees are a unique problem-solver for so many planetary issues, from CO2 emissions to habitat loss, erosion and flooding – and they're pretty cool to look at, too. 
By funding reforestation projects, I feel confident that my day-to-day work is helping to make our planet that little bit better.
If you're ready to do the world a favour, why not join me?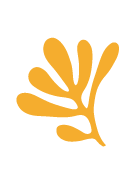 By choosing Plant Marketing, you're not just growing your business – you're making the world a greener place.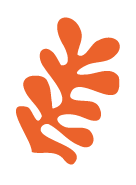 I log each hour worked, so you can see exactly how many trees each project has funded.